Architecture

EUROPEAN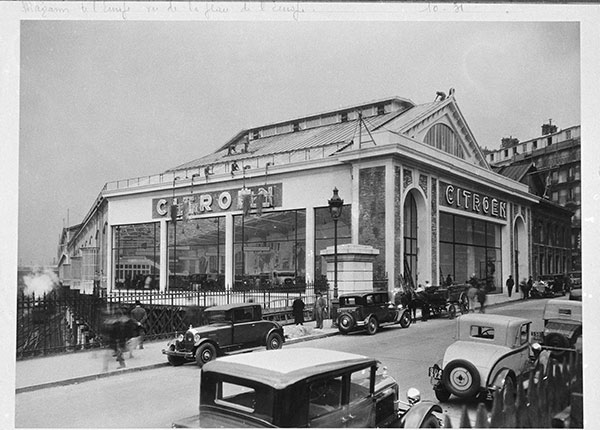 In 1931, André Citroën rented the old railway parcels hall behind Saint-Lazare station in Paris. After three weeks of work carried out at high speed, this gigantic building (300 m long and with an area of 15,000 m2) became Citroën's Palais des Expositions (exhibition centre). Located not far from the Place de L'Europe, it quickly became known as the Europe showroom. It opened its doors on 30 September 1931, the day before the Paris Motor Show.
Inside the showroom, Citroën displayed its full range of vehicles to visitors, using realistic dummies. The premises also had a bar/tea room, a cinema showing films on Citroën, an orchestra, temporary exhibitions and a huge sales area for used vehicles. The Europe showroom closed its doors after World War Two.
GARAGE MARBEUF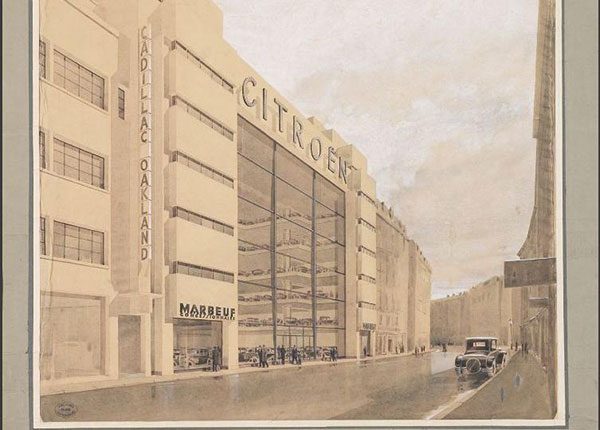 After setting up adesign office, the company gained an architecture and construction department in 1927, managed by Maurice-Jacques Ravazé. His role was to contribute to building the brand and to advise dealers on the layout of their premises. The aim was to convey Citroën's innovative approach to customers.
An excellent example of this modern approach was the ten-storey garage opened on the Rue Marbeuf in Paris in 1929. This immense showcase, which stood 19 metres high, was designed by architect Albert Laprade to resemble a theatre. Dozens of vehicles were parked on the "balconies", where they could be seen from the street
This architectural masterpiece was unfortunately destroyed in 1952.
42 CHAMPS-ELYSEES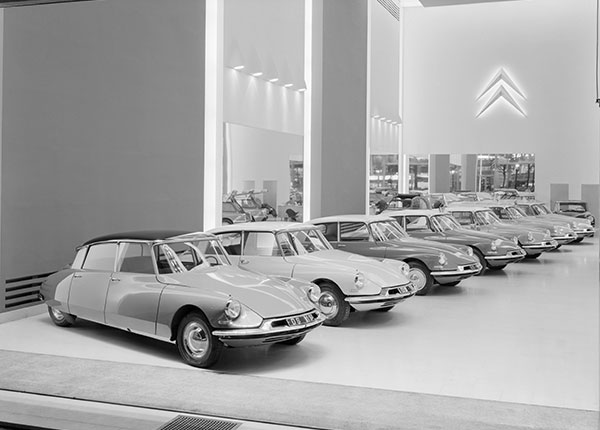 Citroën opened its premises on 42 Champs-Elysées in 1927. Reflecting the brand's avant-garde approach to communication, the French press referred for the first time to a "showcase".
A few years later in August 1932, André Citroën decided to expand. On 1 October, a new 370 m2 showroom with an impressive façade opened its doors. Between 1832 and 1984, Citroën displayed all its vehicles on these premises.
On 12 November 1984, the premises were redesigned to become the "Hippo Citroën".
With the end of the "Hippo" era, Citroën decided to reclaim its showcase on the Champs-Elysées. At the end of 2001, the brand organised an international architectural competition. The result, unveiled in 2007, was C42: a structure whose glass facade incorporates the double chevron logo over its entire height.
LYON BRANCH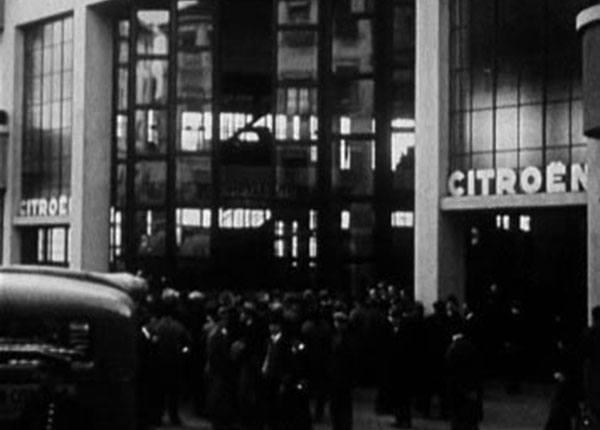 In 1930, Citroën decided that Lyons, France's second biggest city, should have a showcase worthy of its rank. After two years of work, a new branch opened its doors at 35 Rue de Marseille in 1932.
Known as "Europe's biggest service station", the building was of imposing design. It had a 535m facade with a covered surface area of 40,000 m2 over five floors, two one-way access ramps, each 350 m in length, and a huge accordion door that was 15m wide by 10m tall.
The showroom alone had a ceiling height of 15m and a glass facade of 300 m2. In July 1995, this concrete and glass structure, designed by the architect Ravazé, was listed as a historic monument.
QUAI DE JAVEL PLANT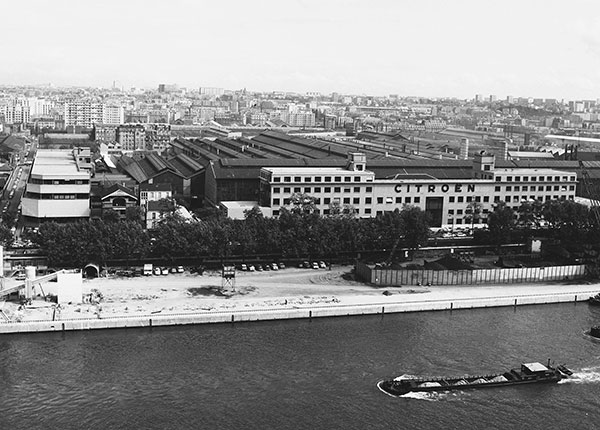 In 1915, during World War One, André Citroën built a shell manufacturing factory on Quai de Javel in Paris. After the war, he converted and expanded the factory to mass produce cars.
The Citroën factory on the Quai de Javel was the most modern of its day in Europe (100 vehicles/day in 1919 and 200 vehicles/day in1924). In 1933, despite a particularly difficult financial situation, Citroën decided to completely rebuild the factory in just five months, without stopping production.
The Quai de Javel, renamed Quai André Citroën in 1958, produced its last DS in April 1975. Administrative staff moved out in 1982. Today, the Parc André Citroën stands where the Javel plant used to be.
RENNES LA JANAIS PLANT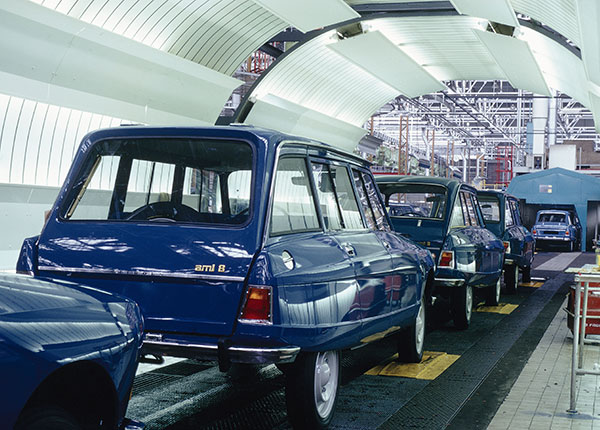 Building work on the Rennes-La Janais site started in December 1958. Pursuing a decentralisation strategy encouraged by the government of the time, Citroën decided to build a plant in Rennes (Brittany). It already had a plant in La Barre-Thomas, opened in 1954. The new site, built on 237 hectares of previously undeveloped land, was a vast ultramodern industrial complex with a covered area of 487,000 m2.
The site came on line in October 1961 and started producing the new Ami 6. It went on to produce a huge variety of Citroën vehicles including: the Ami 8, M35, 2CV, Dyane, Méhari, GS, GS Birotor, Visa, GSA, BX, AX, XM, ZX, Xantia, Xsara, Xsara Picasso and C5 Series 1. Today, the Rennes plant produces the new C5 and the C6.