Application ConnectedCAM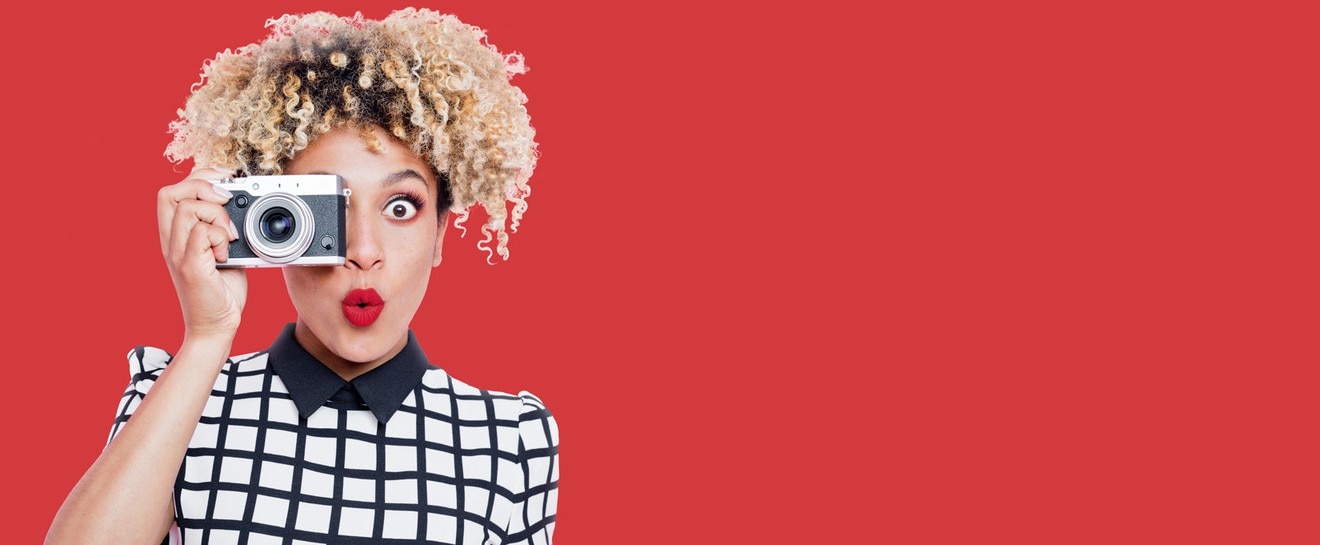 Discover ConnectedCAM Citroën™, an in-built camera "made by Citroën" to capture your best driving moments, giving you freedom of spirit and, of course, improving your safety!
ConnectedCAM Citroën® is a HD camera fitted behind the rear view mirror of your car that enables you to safely take pictures and videos of your journeys. With a single click, take a photo or video with your ConnectedCAM Citroën® and share it with friends on social media (Facebook, Twitter) or by email .
FILM, SHOOT AND SHARE YOUR JOURNEYS
ConnectedCAM Citroën® is exclusive technology that can be found as an option on New C3 and New C5 Aircross SUV.
TRAVEL IN FULL HD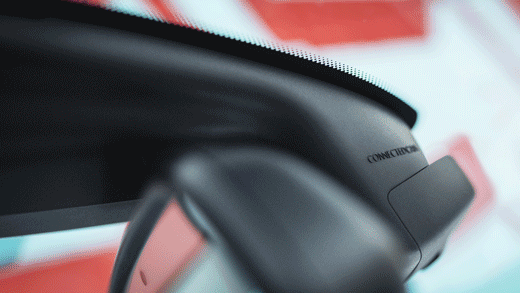 Located just behind the rearview mirror, ConnectedCAM Citroën® records the highlights of your journeys in wide angle 120° HD.
An unusual sight in traffic, a winding mountain road or a picturesque village you're driving through? The choice is yours!
• A single click of the ConnectedCAM Citroën® button will take a photo.
• A long press on the ConnectedCAM Citroën® button will record a video for about twenty seconds.
Of course, you can turn the camera off or delete your data at any time.
THE MOBILE APPLICATION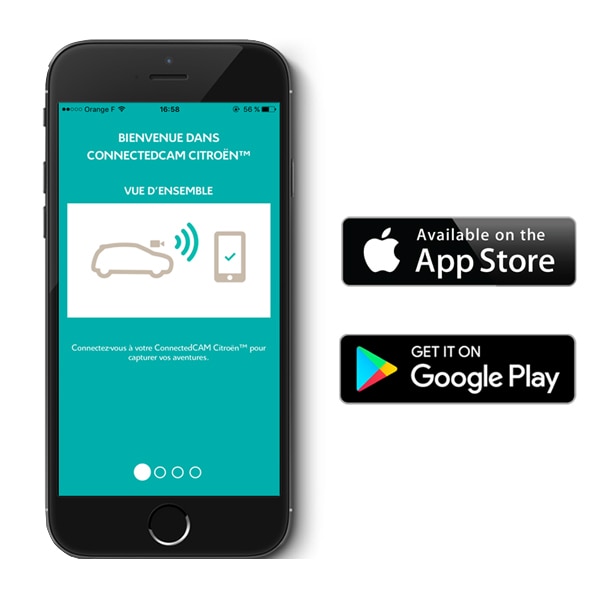 To make things easy and simple, ConnectedCAM Citroën® has its own mobile app!
Sharing your first pictures, is easy:
1) Download the app from your app store*.
2) Log on to ConnectedCAM Citroën® via WiFi.
3) Set your publishing parameters.
4) Enter your favourite pictures or videos.
5) Share them with your friends on social media.
*The ConnectedCAM Citroën® app is compatible with iOS (9 and up) and Android (5.0 and up) devices.
Discover in video how to sync ConnectedCAM Citroën® with your smartphone.
SAFETY FIRST
In the event of an accident ConnectedCAM Citroën® is automatically activated and records and saves the footage 30 seconds before and 1 minute after the incident. This offers greater security and could be helpful when dealing with your insurance company later.

Thanks to the GPS function within the ConnectedCAM Citroën® app, you're also able easily find your parked car.