November 13, 2017
NEW COMPACT CITROËN C3 AIRCROSS SUV CELEBRATES CHRISTMAS MAGIC IN THE PRINTEMPS HAUSSMANN
Citroën joins forces with Printemps to celebrate Christmas.

The Grand Magasin on Boulevard Haussmann, in Paris, stages a Christmas tale in its 11 windows that invites young and old alike on an extraordinary journey of gifts.
In the Citroën showcase, the young heroes of the story, Jules and Violette, face a perilous snowy desert but can count on the robust and protective New SUV Compact C3 Aircross to continue their journey. A beautiful creative painting to discover until January 5, 2018.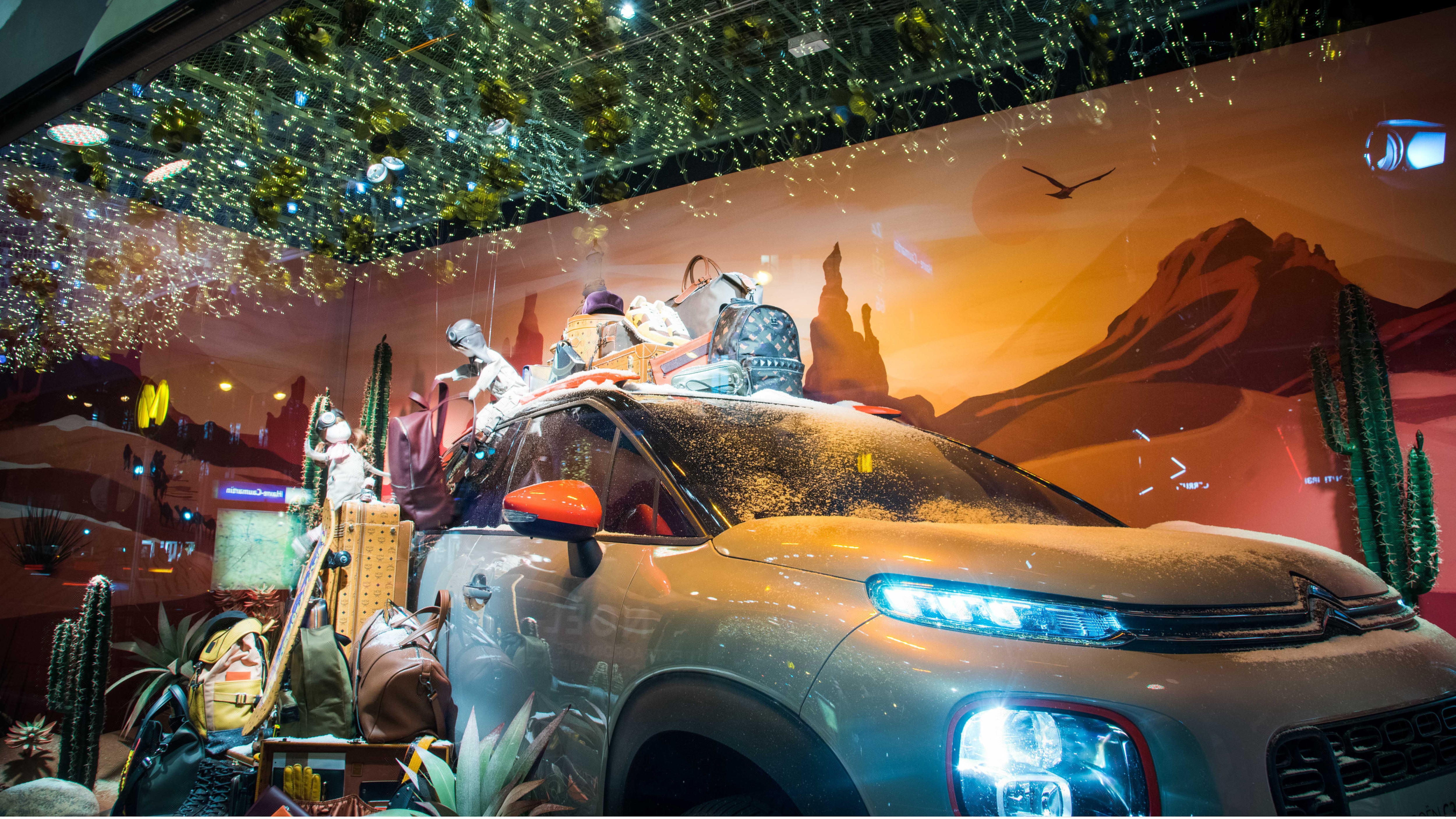 As Christmas season approaches, it is in the eyes of children that the magic of Christmas is best expressed. Since 1913, generations of children, accompanied by their parents, have been able to marvel at the creations of the Printemps showcases, the department store on Boulevard Haussmann.
This year again, more than 10 million passersby will discover the animations of the 11 windows of the Printemps Haussmann, whose theme, a Christmas tale entitled "Christmas, the extraordinary journey of gifts", is organized around six beautiful paintings, real trips around the world designed with the partners of the department store, whose brand Citroën, already present in these windows in 1935!
This extraordinary gift trip features the young and intrepid Jules and Violette, who have been commissioned by Printemps to select the finest Christmas presents on five continents. From one showcase to another, the two heroes share their adventures with young and old alike. And especially in the Citroën showcase, called "Adventure of the desert", where before joining the Spring, Jules and Violette face a perilous snowy desert: they can count on New SUV Compact C3 Aircross to load their many gifts and to return to the Grand Magasin.
Citroën's association with Printemps is complemented by an exhibition of the new SUV Compact C3 Aircross in three Printemps stores (Boulevard Haussmann, Parly 2 and Toulon), where the model, staged in the middle of the fir trees, celebrates with force and cool the Christmas spirit.
Inaugurated on November 7 by Australian actress Nicole Kidman, the Christmas windows of Printemps Haussmann, including the Citroën showcase, are to be discovered until January 5, 2018 and found on social networks Citroën and Printemps.