June 17, 2019
CITROËN FIGHTS TO SECURE PRECIOUS POINTS WITH THE C3 WRC IN SARDINIA
16th Rally Italia – Sardegna (13 – 16 June)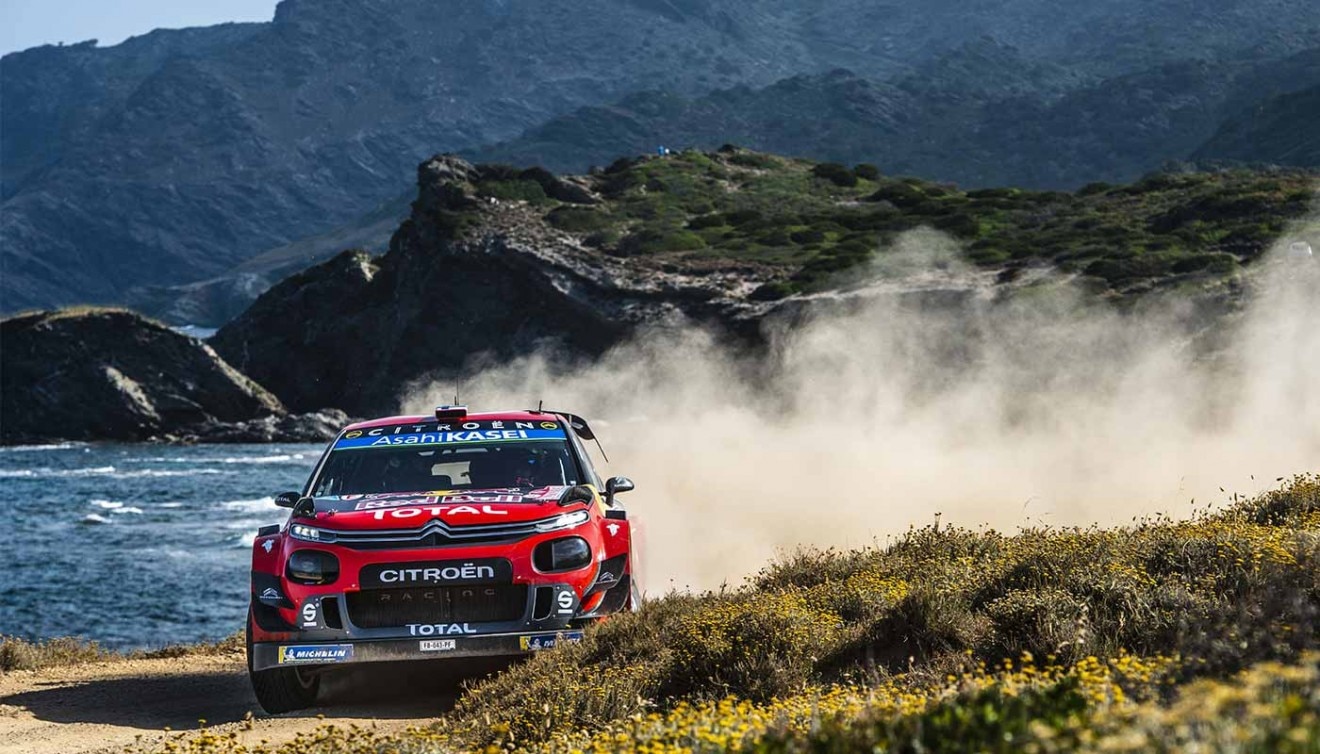 Although Citroën Total World Rally Team's chances of a good overall result were compromised on day one, Sébastien Ogier and Julien Ingrassia confirmed once again that they remain fierce competitors on the Power Stage, grabbing the second fastest time and four bonus points. Meanwhile, Esapekka Lappi and Janne Ferm made it to the finish in seventh overall, having managed the last two legs admirably.
After making a mistake on day one (SS5) as they attempted to minimise the major disadvantage of running first on Sardinia's technical and very loose gravel roads, Sébastien Ogier and Julien Ingrassia – having rejoined under Rally 2 rules on Saturday's leg – were solely focused on attempting to grab a few bonus points on the Sassari – Argentiera Power Stage during Sunday's short final leg (41.90km). Once again showing their incredible fighting spirit, the French six-time world champions claimed four points, which means they now lie second in the world championship standings, four points behind the new leader.
Whilst it falls short of Citroën Total World Rally Team's hopes for this round, the result means that when the championship resumes after the summer break, they will tackle roads in Finland (1-4 August) that have already been cleaned by a competitor. The forthcoming break will undoubtedly be used by the Red Army to redouble its efforts in preparation for the second half of the season.
On gravel, the first leg tends to be decisive because it determines the running order for the rest of the rally, and Esapekka Lappi and Janne Ferm unfortunately experienced this first hand. They were running in sixth overall and were gradually getting their bearings when they dropped almost 40s when one of their tyres came loose (SS4). They put in a lot of hard work in the C3 WRC to move back up the leaderboard (stage win on SS5, second on SS9, just 0.1s off the pace), but were unable to finish the opening leg any higher than eighth, after also suffering a sensor issue (SS6). In spite of a less than ideal position in the running order on Saturday, they managed to produce a consistent, error-free performance on day two, as they continued to get to grips with the C3 WRC on gravel and regained seventh position when one of the other crews suffered a puncture. They ended the final leg in the same place. This race, which they managed intelligently once they were no longer able to fully express themselves, will undoubtedly help them to begin the next event, their home round in Finland, in the best possible shape.