May 7, 2019
A FIFTH CONSECUTIVE PODIUM FOR THE C3 WRC AS OGIER-INGRASSIA FINISH THIRD
Rally Argentina (25 – 28 April)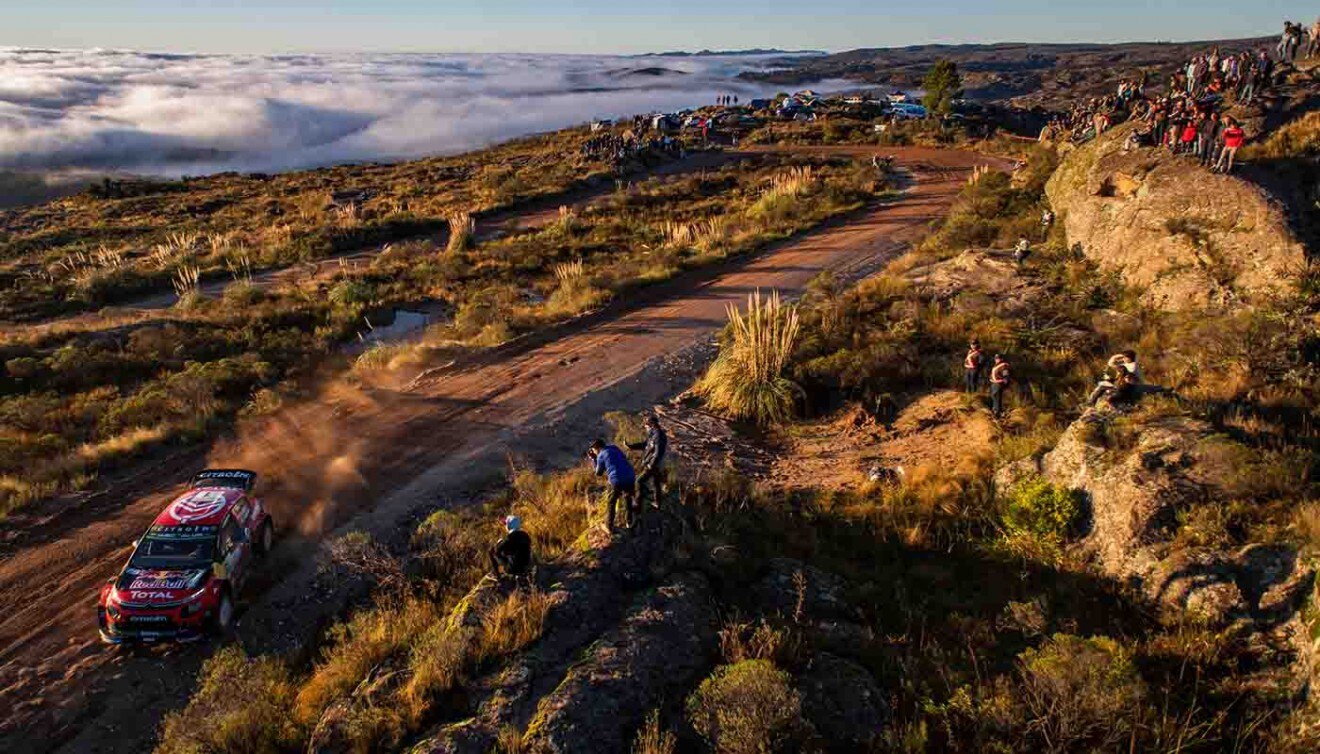 Sébastien Ogier and Julien Ingrassia produced another heroic performance to claim their fourth podium of the season and Citroën Total World Rally Team's fifth in 2019, after a nail-biting finish on the final stage!
After a ten-second penalty was handed to their direct rivals for the final podium place by the rally organisers late last night for failing to follow the racing route on one of Saturday's stages, Sébastien Ogier and Julien Ingrassia went into today's final leg in third position. They held a slim 6.0s lead as they prepared to tackle the very rough stages of El Condor and Giulio Cesare. Displaying their famous never-say-die attitude, the six-time world champions put up a determined fight in the C3 WRC, whilst not forgetting the importance of ensuring they secured big points for the championship. Their efforts were rewarded in the end: victory on the Power Stage, their third stage win of the weekend, saw them hang onto the final podium spot by just 1.4s!
Sébastien and Julien's third position, combined with the five bonus points earned on the Power Stage, means they consolidated their hold on second place in the world championship, ten points behind the leaders. This is their fourth podium this year, after winning in Monte-Carlo and Mexico, and finishing as runners-up in Corsica. It is also the fifth time in as many events this season that Citroën Total World Rally Team has finished in the top three.
Despite the difficult, changeable grip conditions, particularly on the opening day after the heavy rain that fell prior to the event, the French crew made an excellent start, consistently among the frontrunners to end the leg second overall, just 11.9s behind the leaders. Day two proved to be trickier. Confused about which route to take on the morning loop (SS11) by a gate left open – whereas the roadbook indicated it was meant to be closed – Sébastien and Julien hesitated and ended up damaging the power steering of their C3 WRC when they hit the gate. They therefore dropped back to sixth position, 21.8s adrift of the podium. They then fought back like the champions they are on the second loop, claiming two stage wins on their way to fourth overall, keeping them in with a good chance of finishing on the podium going into the final day.
After making a decent start with a fifth fastest time on the rally's first proper stage (SS2), Esapekka Lappi and Janne Ferm were unfortunately then held up by a puncture immediately afterwards (SS4) when they hit a bank following a crest. The Finnish pair were gradually upping their pace on what was only their second appearance in Argentina – as could be seen in their promising split times – when a tyre came loose following a puncture, rolling the car (SS8) and forcing them to retire from the rally on the opening leg.